Product details:
The product does not include the controller, and the controller is ordered separately.
Precision Motorized lifting Stage (Scissor Type): PT-GD401
Product features:
■ standard stepper motor, which can be automatically controlled by the company's zd-kz series motion controller
■ the lifting platform adopts shear type lifting support, double guide rails and five axis positioning mechanism to ensure stable movement, large bearing and long service life
■ it is driven by precision grinding and matching lead screw, which is comfortable to move, can rise and fall arbitrarily and has small empty return
■ the stepping motor and screw rod are connected through high-quality elastic coupling, with synchronous transmission and good depolarization performance, greatly reducing eccentric disturbance and low noise.
■ the electric lifting table is placed horizontally and can be combined with other types of tables to form a multi-dimensional electric adjustment table
■ it has limit function and initial zero function. It is equipped with servo motor and rotary encoder. It accepts product restructuring and customization.
Model Number

PT-GD401

Trip

60 mm

Platform Size

120mm×80mm

Driving Mechanism

Grinding Screw

Guide Rail Form

Slide Rail

Stepper Motor(1.8°)

42BYG

Material Surface

Aluminum Alloy Black-Anodized

Central Load

5kg

Weight

1.15kg

Minimum Adjustment

5μm(no subdivision)

0.25μm(20 subdivision)

Maximum Speed

/sec

Repeatability

10μ

Backlash

4μ

Lost Motion

3μ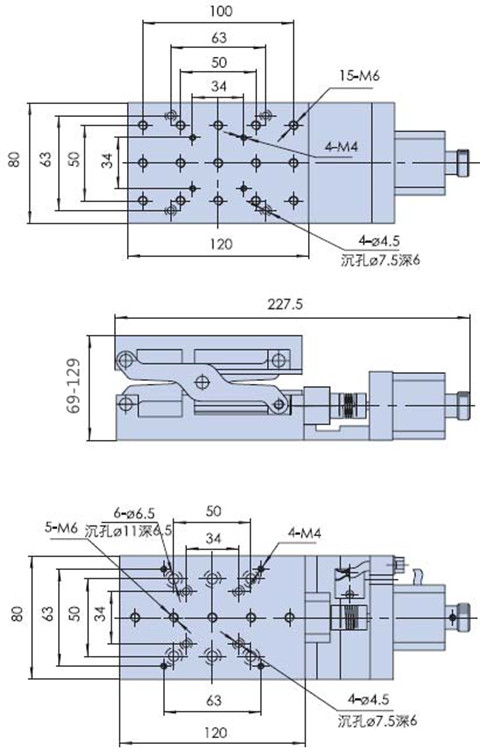 Electric Integral Combination Stage: PT-XY100
Product features:
※ stepper motor is equipped as standard, which can be automatically controlled by the company's motion controller.
※ the product is small and light in structure, which is suitable for use under light load and low speed, as well as in scientific experiments.
※ high quality fine grinding lead screw drive, small lead, the same fine fraction can achieve high resolution.
※ the ingenious structural design of air elimination check nut can minimize the clearance of grinding lead screw pair.
※ the precision square guide rail is comfortable to move, and has the function of laterally adjusting the guide rail preload and eliminating clearance. It can be used in multi-dimensional combination.
※ the fine grinding of the bottom plate of the electric moving table and the reasonable fixing mode of the guide rail greatly reduce the pitch and yaw of the electric moving table, and greatly improve the straightness and parallelism of the movement.
Model Number

PT-XY100

Structure

Travel Range(mm)

100mm

Platform(mm)

300mm x 300mm

Screw Guide

4

Travel Guide

Precise Crossed Roller Bearing

Stepper Motor

42(1.8°)

Material

Aluminum Alloy

Surface Preparation

Black-Anodized

Load Capacity(Kg)

50

Weight(Kg)

8.3

Accuracy

Resolution(μm)

20(Non MS), 2.5(8 MS)

Max Velocity

40mm/sec

Repeatability(μm)

2

Absolute Accuracy(μm)

3

Straightness(μm)

5

Moving Parallelism(μm)

15

Pitching

50"

Yawing

25"

Backlash(μm)

2

Lost Motion(μm)

2

Accessory

Installing Grating Ruler (Optional)

Reloading Servo Motor (Optional)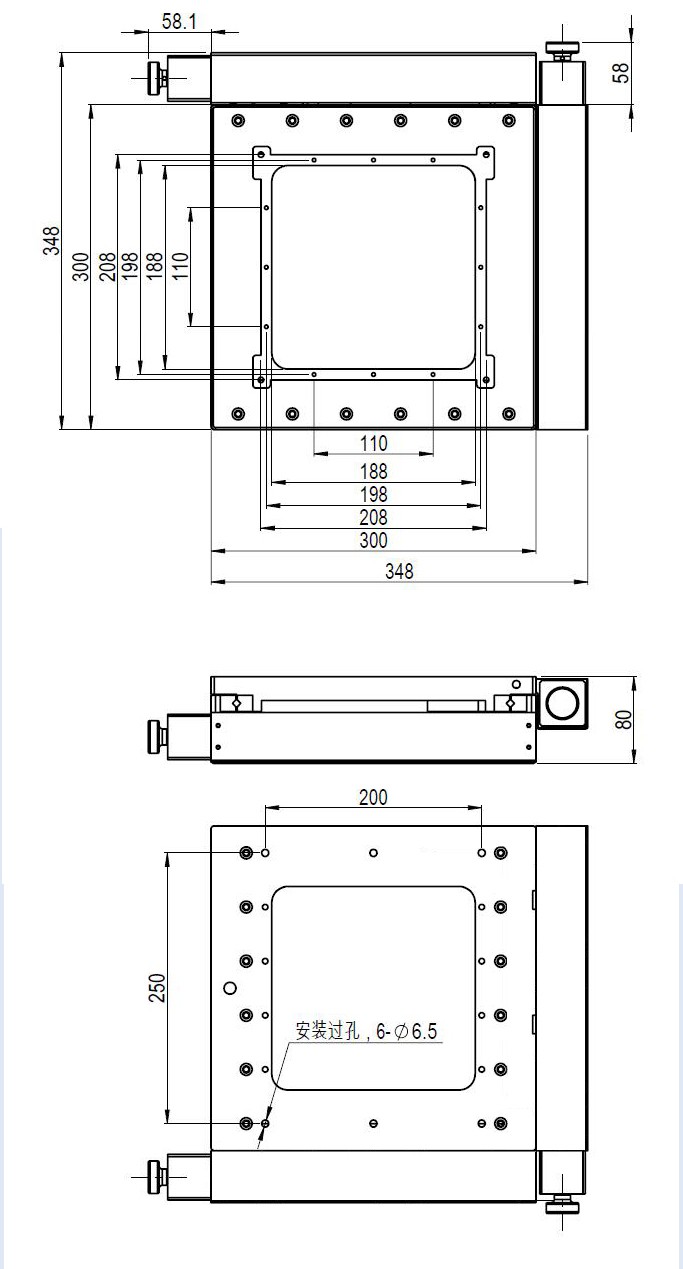 Advantage:
We have Processing equipment: CNC 10 sets, Lathe 8 sets, milling machine 11 sets. We have a group of experienced high-level processing technicians. Our products are sent to the Metrology Institute for random inspection every year regularly and issue inspection report.
Have the industry leading level of the designer, can strictly grasp the product design and processing precision.
We have experienced and skilled assembly master.
Our products from the design concept, the processing technology, the assembly technology omni-directional control.Provide high quality products for users.
If our standard products do not meet your requirements, we can customize them according to your requirements.
Service:
We can ship to you by UPS,FEDEX,DHL,TNT,EMS,other shipping terms can also be arranged according to specific requirements.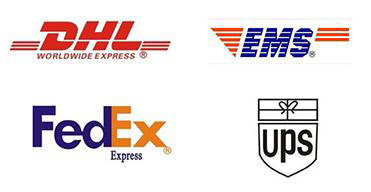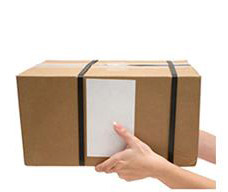 Shipping:
We can ship to you by UPS,FEDEX,DHL,TNT,EMS,other shipping terms can also be arranged according to specific requirements.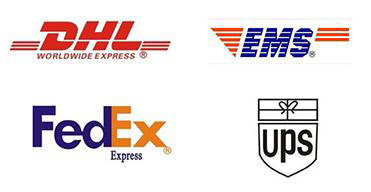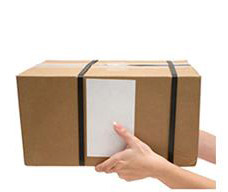 FAQ:
Note:
We are glad that you can cooperate with us.As the journey is far away, please be sure to see the parameters or communicate with our sales when selecting the product, Avoid buying wrong products to delay your use.