Specification:
Product introduction of DM415S stepper motor driver
1. Overview
DM415S V2.0 is a high-performance digital two-phase stepping driver launched by the company. It uses digital DIP technology. Users can set the commonly used 8-gear current and 8-gear subdivision, which can meet the application needs of most occasions. Low, medium and high speed operation is very smooth, with low noise. The automatic parameter setting function is integrated in the driver, which can match different motors to automatically generate appropriate operating parameters, and better play the motor performance.
2. Features
● Digital DIP technology
● Ultra low vibration noise
● Built-in high segmentation and optional dialing
● Power-on automatic setting function
● Precision current control greatly reduces motor heating
● The current is automatically halved at rest
● Support single and double pulse, dial code selection
● It can drive 4, 6 and 8 wire two-phase stepping motor
● Optical isolation differential signal input
● Pulse response frequency can reach up to 200KHz ● Current setting is convenient and can be arbitrarily selected between 0.3-1.5A (peak value)
● 3-digit dial code, adjustable 8-gear subdivision
● With overvoltage, short circuit and other protection functions
● External alarm output, maximum output current 100mA, withstand voltage 30Vdc
3. Application field
Suitable for various small and medium-sized automatic equipment and instruments, such as engraving machines, marking machines, cutting machines, laser phototypesetting, plotters, CNC machine tools, automatic assembly equipment, etc.
Product details:
Electrical and environmental indicators

1. Electrical index
Explain

DM415S V2.0

Minimum

Typical value

Maximum

unit

Output current (peak)

0.3

-

1.5

A

Input power voltage

18VDC

24VDC

36VDC

V

Control signal input current

7

10

16

mA

Step pulse frequency

0

-

70

KHz

insulation resistance

100






MΩ
2. Operating environment and parameters
Cooling mode

Natural cooling or forced air cooling

Use environment

occasion

It shall not be placed near other heating equipment. Dust, oil mist, corrosive gas, places with high humidity and strong vibration shall be avoided. Combustible gas and conductive dust are prohibited;

temperature

0——50℃

humidity

40—90%RH

Vibration

10~55Hz/0.15mm

Storage temperature

-20℃~65℃

Weight

230 g
Power supply selection
The power supply voltage can work normally between DC20V-40V. The DM415S V2.0 driver is preferably powered by a non-regulated DC power supply, or by transformer step-down+bridge rectification+capacitor filtering. It is recommended that users use 24V DC power supply to avoid grid fluctuation exceeding the operating range of driver voltage.
If a regulated switching power supply is used for power supply, it should be noted that the output current range of the switching power supply should be set to the maximum. Please note that:
1) When wiring, pay attention to the positive and negative poles of the power supply;
2) Non-stabilized power supply is preferred;
3) When a non-regulated power supply is used, the output capacity of the power supply current should be greater than 60% of the set current of the driver;
4) When the regulated switching power supply is adopted, the output current of the power supply shall be greater than or equal to the working current of the driver;
5) To reduce costs, two or three drives can share one power supply, but the power supply should be large enough.
Motor option
DM415S V2.0 can be used to drive 4-wire, 6-wire and 8-wire two-phase and four-phase hybrid stepping motors with a step angle of 1.8 degrees and 0.9 degrees. The selection of the motor is mainly determined by the torque and rated current of the motor. Torque is mainly determined by motor size. The motor with large size has large torque; The current size is mainly related to the inductance. The small inductance motor has good high-speed performance, but the current is large.
Hot Tags: digital two-phase step driver dm415s, manufacturers, wholesale, customized, discount, price list
Service:
We can ship to you by UPS,FEDEX,DHL,TNT,EMS,other shipping terms can also be arranged according to specific requirements.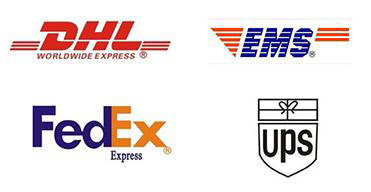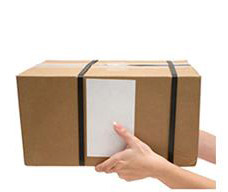 Shipping:
We can ship to you by UPS,FEDEX,DHL,TNT,EMS,other shipping terms can also be arranged according to specific requirements.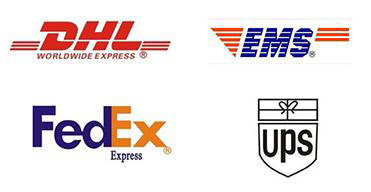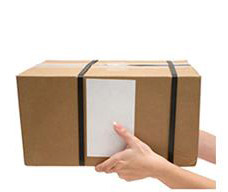 FAQ:
Note:
We are glad that you can cooperate with us.,As the journey is far away, please be sure to see the parameters or communicate with our sales when selecting the product, Avoid buying wrong products to delay your use.