Specification:
Model Number

PT-GZ40

PT-GZ60

PT-GZ80

Mechanical Specification

Platform Size

40×40mm

60×60mm

80×80mm

Travel

­6mm

8mm

10mm

Transmission Mode

Belt+ball screw Φ6,Lead 1mm

Track

Linear ball-guided

Slide Material / Surface Treatment

Steel/electroless nickel plating

Weight

0.6kg

1.0kg

1.5kg

Coupling

No coupler configured

Accuracy Class

N:Standard

Outgoing Direction

N:General outgoing line

Accuracy Specification

Resolution

5μm/2.5μm

2.5μm/1.25μm

Speed (Full Step)

12mm/sec

6mm/sec

One-Way Positioning Accuracy

30μm

Repeated Positioning Accuracy

±5μm

Load Capacity

3Kgf

5Kgf

Idling

5μm

Parallelism

50μm

Motion Straigheness

4μm

Motion Parallelism

20μm

Electrical Specification

Motor

Type/Output Shaft Type

2-phase step/28 double output shaft

Brand/Model

(Optional)

Driver

Brand/Model

(Optional)

Connector

Slide Side Joint

15Pin Male Connector D-SUB

Controller Side joint

15Pin Female connector D-SUB(Optional)

Sensor

Travel Origin Sensor

Photoelectric Sensor EE-SX4134

Travel Limit Sensor

Supply Voltage

24V±10%

Control Output

NPN Idle Collector Output Below 24V 8mA

Output Control

Detection (induction): output transistor OFF (non-conductive)
◎ The standard joint type of the product is D-SUB.
◎ If the outgoing line of the organization needs to be HRS, please inform separately.
◎ General outgoing line is standard, regardless of left and right outgoing lines.
Remarks:
The above price is an economical configuration, including one 35cm long ordinary cable, one D-SUB15pin male connector, one Xinnong 28 stepper motor, and one photoelectric switch. The basic parameters are designed and produced according to the standard travel. If the customer has other technical requirements, the specific price shall be subject to the actual offer.
Product details: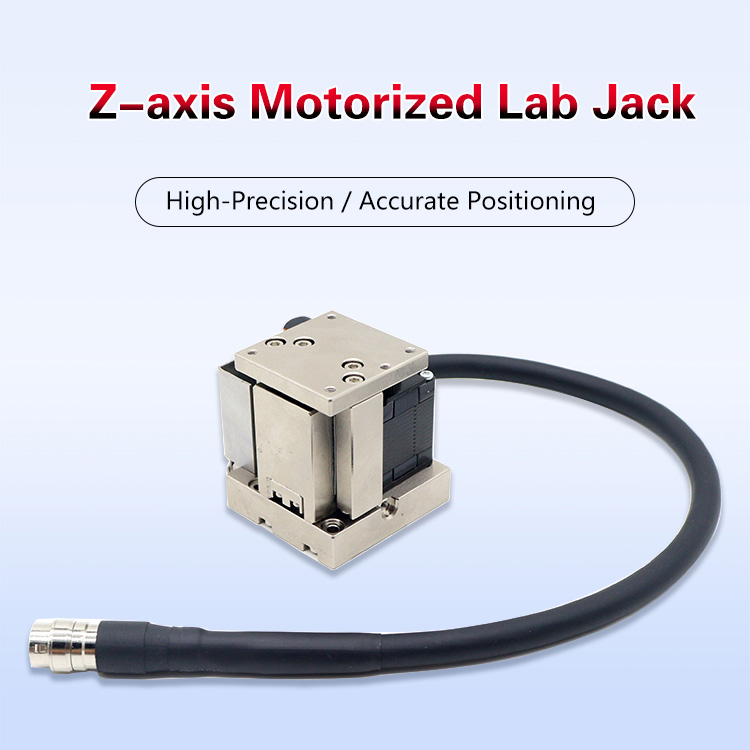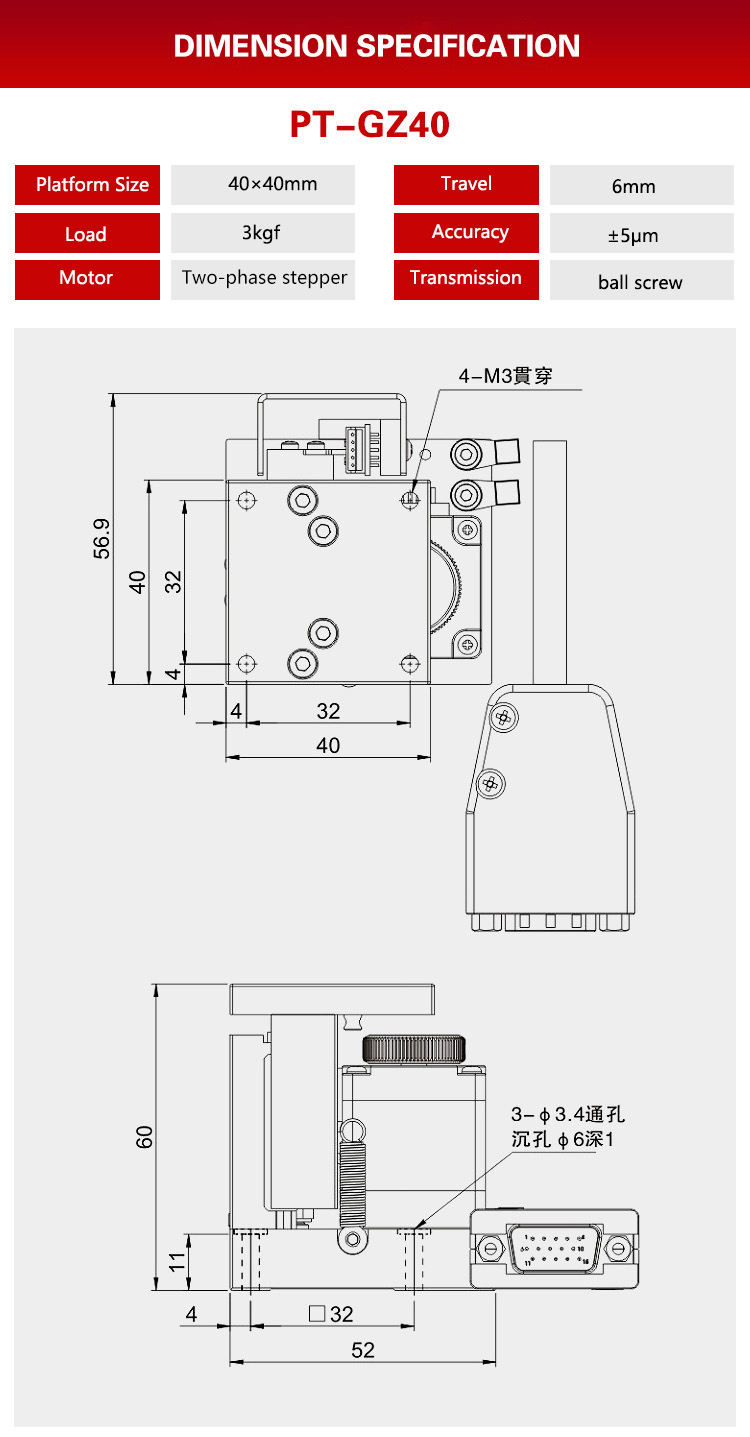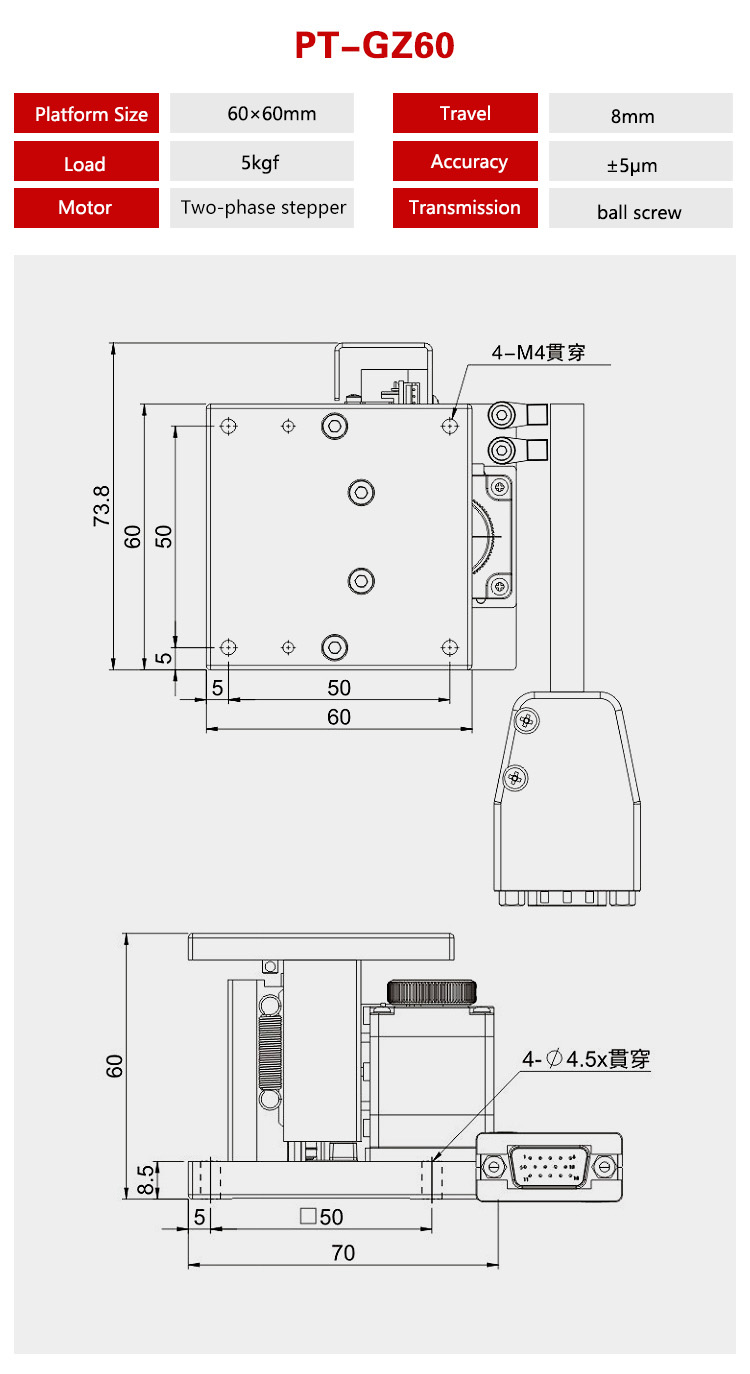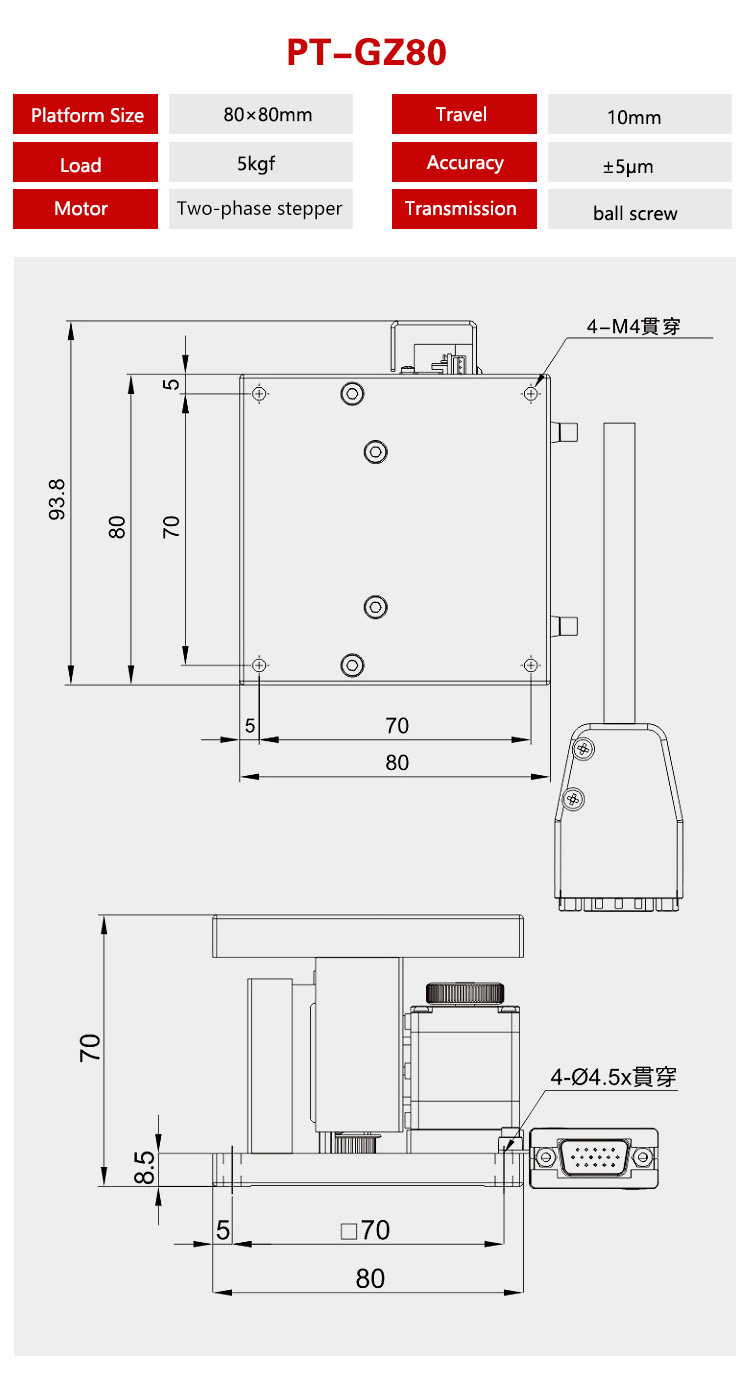 Advantage:
PDV integrates R&D, production, sales and service. We focus on product innovation capability, quality system and service platform construction.
For a long time, we have cooperated with domestic and foreign scientific research institutions to jointly tackle key problems, and constantly enriched product categories. Provide a service platform with transparent price, one-stop purchase and quick after-sales response, improve the efficiency of user R&D and production and optimize costs. The products are widely used in industrial automation testing, intelligent robots, intelligent transportation, automotive electronics, aerospace, optical communications, laser technology, medical equipment and other fields.
With the brand concept of "making scientific and technological work more efficient!", the company creates more valuable optical mechanical tools. We adhere to the values of innovation, diligence, responsibility and seriousness.
Service:
We can ship to you by UPS,FEDEX,DHL,TNT,EMS,other shipping terms can also be arranged according to specific requirements.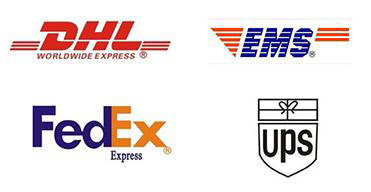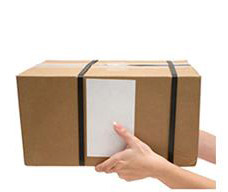 Shipping:
We can ship to you by UPS,FEDEX,DHL,TNT,EMS,other shipping terms can also be arranged according to specific requirements.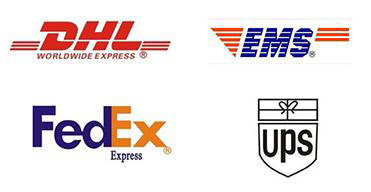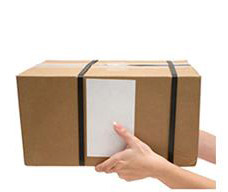 FAQ:
Note:
We are glad that you can cooperate with us. In order to save your time, when selecting products, please check the parameters or communicate with our sales team to avoid delaying your construction period due to the inconsistency between the parameters and your use requirements. We thank you again for your support.